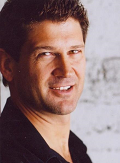 Kim Larking
Founder
Kim Larking successfully established himself as one the most influential model management agents in New Zealand, scouting and managing many of the country's most recognised international models during his 20 year career. Find out what has motivated him over the last ten years to develop Vision for Humanity and Vision for Humanity Products Charitable Trusts.
My story
I believe it's important to share with you the story of what inspired me to become the founder of Vision for Humanity and Vision for Humanity Products Charitable Trusts.
All my life from the age of sixteen I have traveled the world, first as a backpacker and later as a part of the fashion industry. As a result, I have experienced a diverse range of cultures, attitudes, ideologies, values, and beliefs within many socio-economic situations. From personally experiencing two weeks of starvation and seeing packs of begging, limbless children with tin cans wired around their necks scouring the outer streets of Bombay on their stumps, to being backstage marveling at the icons of the glamour of Parisian Haute Couture. Life is extreme and like most everyone, I have experienced difficult challenges along with great reward.
What saddens me is that there are people on this earth who have to cope with poverty and disease everyday and have no opportunity to explore and to grow, let alone make a mistake. A lot of us will never understand what it really feels like to have no options. Equally there are people that should, by social premise, emanate happiness throughout their lives, yet don't seem to be satisfied at all. Why is this the world we live in?
Ten years ago I was on the brink of realising my dream of opening Clyne Models New York. After years of planning, I was about to set off from my New York apartment to officially see my first four clients. Unfortunately, that morning turned out to be September 11th 2001.
 I remember standing there, half way to the door, watching CNN while holding bags full of model's portfolios. I was spell-bound by the unfolding events and what this would mean. I quickly realised that my dream would go no further that day as I witnessed the whole city contract upon itself and close down….more significantly all around the world people were catapulted into confronting their greatest fears and the fragility of life. But most of all it was the sense of all us being in this together that left its mark on me.
Needless to say I didn't open my New York agency. Little did I know that this event would cement a change of direction in my life that had been seeded in a personal epiphany just one month earlier.
Lying awake at 3am one morning I was questioning my life and my achievements. I began projecting my goals out over the years to come until I eventually strong>arrived at my life's end. I asked myself, 'Are you happy with what you have achieved?' the answer was "No!" I realised that it was all about 'me.' In astonishment I thought 'Well what would be meaningful?' and the answer was to contribute by helping others and leave this world having done something constructive. At that point I realised that the greatest thing we can do as human beings is to help others in need, and that this is also the greatest thing that we can do for ourselves.
Today I am no longer a model agent but the founder of Vision for Humanity and Vision for Humanity Products charitable trusts which are dedicated to helping create A Successful Planet. By helping empower people to be more conscious in all they do, and thereby popularising the concept of elevating global consciousness, a sense of global family might be achieved where everyone's needs are met.
In appreciating that our happiness is directly related to the quality of our interactions concerning all of our relationships and that fulfilment is equally related to the integrity of our endeavour, we can create genuinely better lives for ourselves while benefiting others.
I believe that we can 'live in the moment of creation', which is an understanding that every second of our lives we have the potential to incrementally create more well-being through all that we choose to think, say and do.
It starts with us – the time has come where we can collectively confront the problems that hinder the healthy existence that every being on this planet is entitled to. We as individuals seek to be successful in our careers, personal relationships and encourage the success of our communities. But what could be more important to ourselves and our children than a successful planet?
Live in the moment of creation and exercise your power to make a difference in the world by creating consciously. Kim Larking Founder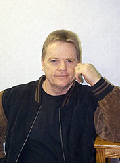 Trustee
Lance has an extensive background in the international corporate world and the martial arts He has been involved in the martial arts for over 50 years and been an instructor for the past 31 years. He is the founder of Kiaido Ryu Martial Arts International, a system with over 17 Schools throughout New Zealand, and schools in Australia and Great Britain.
In 2006 Lance was awarded his 8th Degree Black Belt and Hanshi ranking from Grandmaster Leo Fong and the Kiaido Ryu Martial Arts International Masters Board
An expert in martial arts weaponry Lance has also been involved in stunt work and weapons choreography for the long running television programs Hercules and Xena.
In 1996 Lance was awarded his 7th Degree Black Belt and Grandmaster title in the USA, by Grandmasters, George Dillman, Professor Wally Jay, Leo Fong, and Professor Remy Presas.
Lance recently returned to New Zealand from America where he was the Director of Improvement Initiatives for Richelieu Foods in Chicago, Illinois, and Senior Vice President of Operations for Excelline Foods in Chatsworth, Los Angeles, California.
He continues to teach martial arts seminars and Warrior's Wisdom retreats.
With his extensive background in education and training, Lance has presented seminars at universities and corporations throughout New Zealand. He has also worked as a corporate consultant in New Zealand, Canada and USA. This has involved developing and delivering leading edge training programs in Personal Development, Peak Performance, Total Quality Management, Lean Manufacturing, and Leadership Skills.
Throughout his career Lance has had an enthusiastic interest in the development of human potential through applying modern motivational training combined with the deeper philosophies and teachings of the martial arts.
To make this knowledge readily available to everyone, he developed the highly successful course called "The Warrior's way to Self Mastery." To give people even greater access to this knowledge and liberate their personal powers Lance now presents this book "Warrior's Wisdom."
"Lance is a visionary who sees martial arts as a continuous journey toward self improvement. He is a true teacher who is able to guide students to the door of knowledge and inspire them to enter and discover themselves." Grandmaster Leo Fong – Los Angeles, USA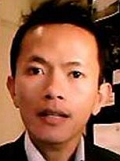 Tim Chansy
Associate
With a background in Tech Support and Learning & Development, Tim assists Vision For Humanity as a bridge between the business and technology aspects of the charity's operations. Tim weaves the Visions into the fabric of his personal and professional life. He actively volunteers and is an advocate of walking/biking, urban farming, food justice and restorative sentencing. As a livelihood, Tim runs simpLEARN solutions, an eLearning and multimedia marketing company, with the philosophy of nurturing collaborative relationships with customers, partners and the community by being transparent, respectful and socially-minded.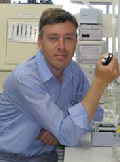 Anthony Raizis
Associate
Tony Raizis received his PhD at Otago University. His research interests are in cancer genetics, the molecular mechanisms and nutritional risk factors associated with the onset of cancer, genetic diseases and aging. Dr Raizis also has interests in environmental issues, and sustainability. Kim was drawn to Anthony's work while seeing his views expressed in a Christchurch newspaper article detailing the importance of foods in ones diet as a means to ward off disease later in life. Furthermore Anthony's extensive knowledge of the associations and impacts, on a global level, between food, human population, health and environment are invaluable and very pertinent to the work that we are endeavouring to make available to the public.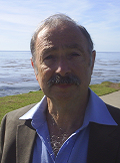 Salvatore Lauria
Associate
In honour of Salvatore Lauria. Salvatore passed away on the 2nd of April 2017. Salvatore was a brilliant psychologist and educator, deeply committed to encouraging his fellow humans to be physically, mentally, emotionally, and spiritually well. Salvatore was commitment to helping others develop healthy behaviours for fully functional well-being. He was always positive and excited about humanities emerging global consciousness and its potential for creating a world socialculture that actively harmonises our fellow humans with each other and the planet. Salvatore was a qualified clinical psychology, had worked as a private councillor in New Zealand, instructed psychology at a community college in central California and then ran a practice in Australia before his passing. It is with great appreciation for his influence upon VFH that we remember him - his lively spirit and deep will to make the world a better place. He would say; 'do not mourn over my passing for what benefit is that to you or how does that really celebrate my life, instead be all you can be and grow - stand on the shoulders of others and advance, in this way you truly honour and remember me.' Thank you Salvatore for your all that you freely gave and may you be in a wonderful place.